The agreement will dictate the specifics regarding the stationing of US troops in Finland for military exercises and overall preparedness, which would be the first instance of an extended foreign military presence in Finland during peacetime.
In a significant departure from its previous stance, Finland is currently in negotiations with the United States over a new defence cooperation agreement. The proposed agreement would permit the presence of foreign troops for extended periods, specifically for conventional military exercises.
The agreement's primary aim is to grant US military personnel access to facilities and areas within Finland for training, weapons storage, and equipment maintenance. This includes the potential use of airports, harbours and designated training zones.
It is likely that the US military would be granted access to at least one airport and harbour, as well as a training area. The Finnish Defense Forces' (FDF) existing barracks or locations in close proximity might be allocated for US use.
Iro Särkkä, a senior researcher at the Finnish Institute of International Affairs (FIIA), summarised that the agreement sets in stone the capability of Finland to provide and receive assistance. This development aligns Finland more closely with the United States, ultimately enhancing Finland's security.
"This marks a highly significant shift in Finland's security policy. Never before in peacetime has Finland hosted foreign troops for extended periods. Now, all barriers to practical cooperation between Finland and the United States are being removed," states Särkkä.
Finland's chief negotiator for the agreement is Ambassador Mikael Antell, also Deputy Director General of the Political Department at the Ministry for Foreign Affairs. Antell viewed the agreement primarily as an enabler.
"In principle, it enables collaboration with the United States in all circumstances. Consequently, it significantly strengthens Finland's security and defence," Antell emphasised.
The push for this defence collaboration was initiated after a meeting between Presidents Sauli Niinistö of Finland and Joe Biden of the US in March 2022, following Russia's invasion of Ukraine. The agreement is referred to as the Defense Cooperation Agreement (DCA).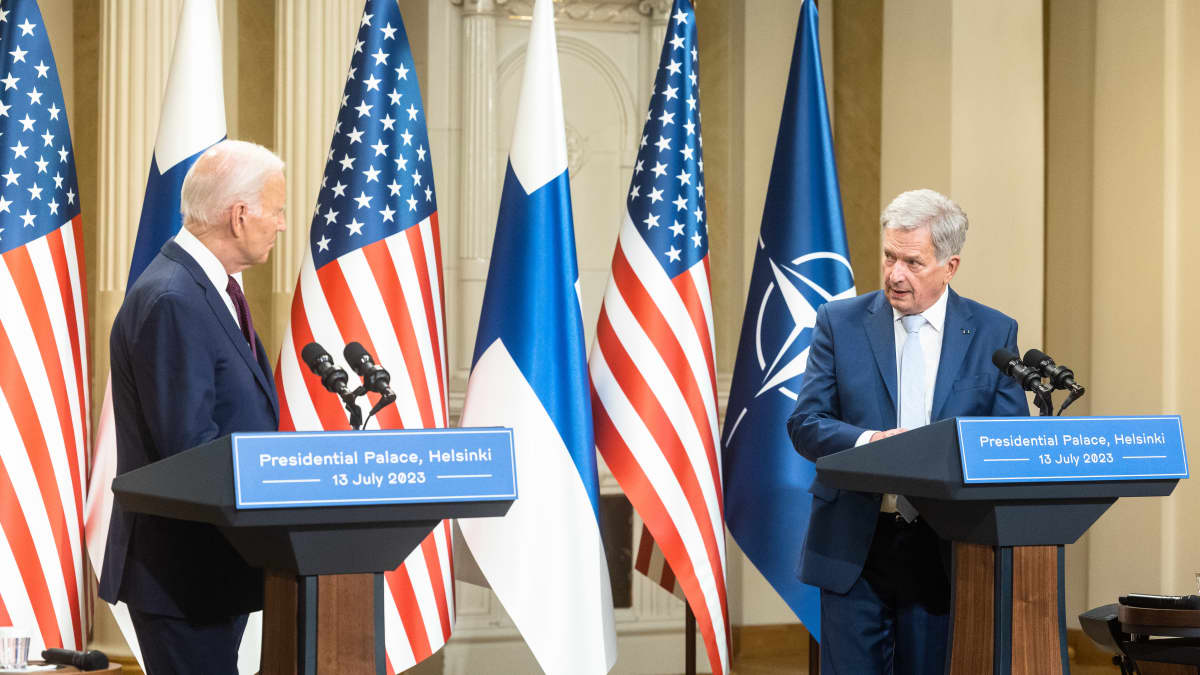 US troop placements still undetermined
From Finland's perspective, the agreement bolsters defence capabilities through the storage of US weapons and the presence of troops for joint training with their Finnish counterparts. However, the practical implementation is likely to emphasise joint exercises over the storage of large quantities of equipment.
"When US soldiers are in Finland, it's because we've jointly decided to engage in something. Primarily, we're talking about joint training activities. They are here temporarily, based on a rotation. The extent will be determined in due time." Antell clarified.
Although the exact number of soldiers present in Finland simultaneously is uncertain, a focus on Northern Finland could be logical due to the expansive FDF training area in Rovajärvi, situated between Rovaniemi and Kemijärvi in Lapland.
"Undoubtedly, Finland and Sweden's future Nato membership, alongside Norway's existing Nato membership, create entirely new prospects for cooperation in the north," Antell assessed.
Finland's stance emphasises the temporary nature of US troops' presence. These temporary periods may follow one another.
US forces could operate throughout Finland — on land, sea, and in the air. Joint exercises between Finnish and American soldiers could span various parts of the country.
Researcher Iro Särkkä stressed the importance of Finland safeguarding its national sovereignty. The agreement should ensure that Finland isn't leveraged for another country's purposes.
"Finland and the United States need to share a common understanding of the agreement's purpose and content, so that Finland doesn't become a tool for another country's aims."
Särkkä, however, does not believe that Finland's national sovereignty will be compromised due to the new cooperation agreement.
Russia's Defense Minister, Sergei Shoigu, recently announced plans to reinforce forces along its western border, including areas near Finland.
Both the researcher and the chief negotiator of the new defence agreement hesitate to draw direct conclusions linking Russia's announcement to the new agreement.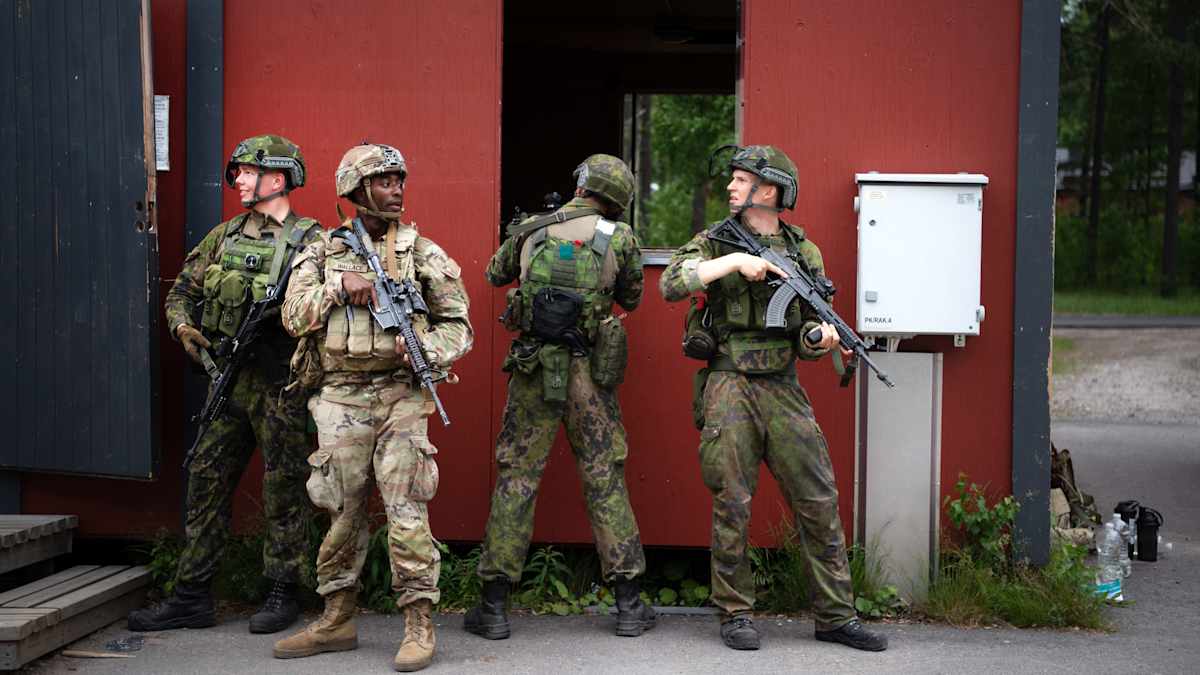 Parallel agreements and broader implications
Norway already has a similar cooperation agreement with the United States. Meanwhile, Sweden and Denmark are also in separate negotiations with the US for comparable agreements. This trend appears to be forming a new coalition of countries with similar interests, akin to an alliance.
Särkkä from the FIIA suggested that President Joe Biden's visit to Finland and the Nordic summit with the United States underscores America's commitment to Northern European security.
"One could infer that the United States, together with other Nordic countries, by intensifying defence cooperation, is establishing a concrete alliance," Särkkä explained.
It's worth noting that the agreement excludes nuclear weapons. Finnish law prohibits the housing of nuclear weapons. Similarly, the use of antipersonnel landmines is also prohibited since Finland is bound by the international Ottawa Treaty, which enforces this ban.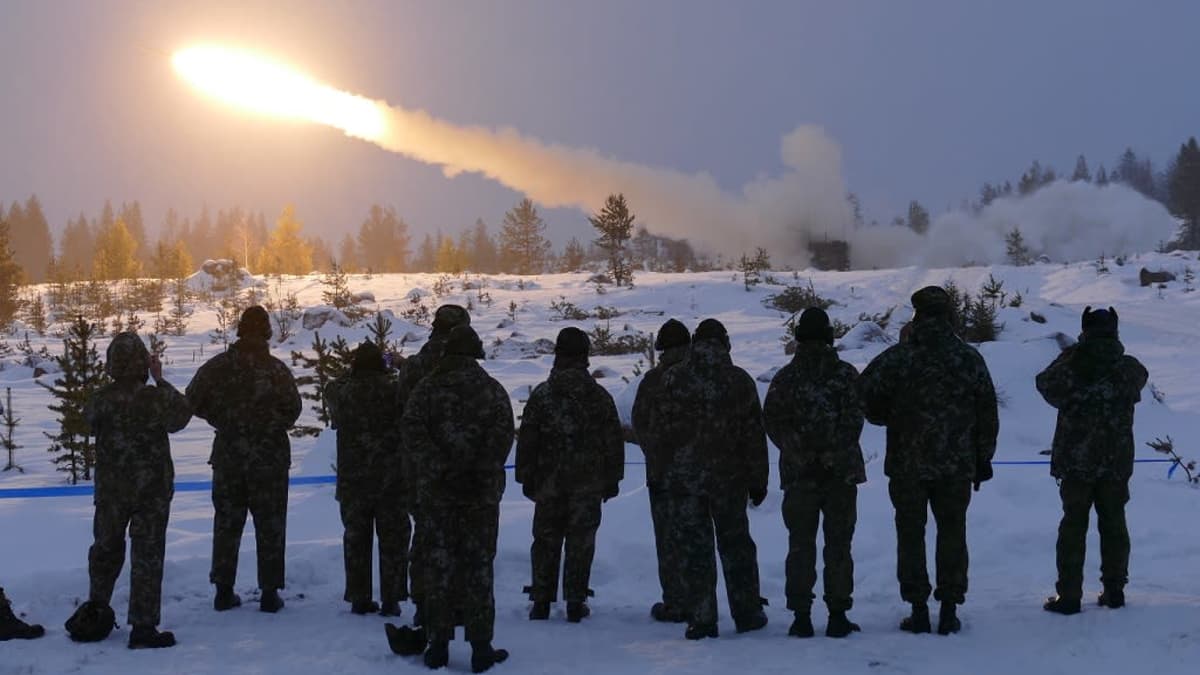 Ongoing legal considerations for soldier accountability
The agreement covers a range of matters beyond just the presence of US troops and the storage of arms. These issues span customs and tax exemptions for goods, as well as how US soldiers would be treated if they were to face legal consequences in Finland.
Iro Särkkä from the FIIA highlighted that there are several contentious issues within the agreement, particularly the legal accountability of soldiers. Negotiations regarding this aspect are still ongoing, with the next round set for the autumn.
"In Nato's Status of Forces Agreement (SOFA), the premise is that the sending state's troops adhere to their own legislation while respecting the receiving state's laws," explained Ambassador Mikael Antell from the Ministry for Foreign Affairs.
Finland is likely to relinquish jurisdiction over crimes committed by US soldiers but may seek the ability to handle certain cases on Finnish soil as per its own legal framework.
In practical terms, this could mean that the United States would handle minor offences, like traffic violations, while Finland could insist on jurisdiction for more serious crimes under the Finnish legal code.
Finland has sought insights from Norway's experience with relinquishing jurisdiction. Norway's response suggests that no major issues have arisen.
Exceptional majority required by Parliament
Negotiations between the Ministry for Foreign Affairs, the Ministry of Defense, and US authorities are expected to conclude by the beginning of next year. The talks commenced last autumn.
Upon the completion of the agreement, the Finnish Parliament will decide on its approval.
Some sources suggest that a simple majority might not suffice for parliamentary approval, and instead, a two-thirds majority could be required. This stems from the Finnish Constitution's stipulation that a significant transfer of sovereignty necessitates a larger majority.
The final decision will be determined by the Constitutional Law Committee of the Parliament. However, it remains uncertain whether the committee will require a two-thirds majority for the vote.
In its statement on Nato membership, the committee emphasised that Finland's full sovereignty permits the country to independently decide on defence cooperation.
For Nato membership, a simple majority sufficed formally, even though a substantial majority of MPs ultimately voted in favour of joining the defence alliance.
Source : YLE News