Lachstock Consulting, August 28, 2023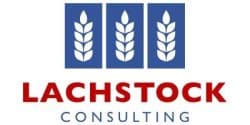 Oilseeds firmed again and wheat markets saw mixed, small moves.
Chicago wheat December down US10 cents per bushel to 621.75c/bu;
Kansas wheat December up 2c/bu to 764.5c/bu;
Minneapolis wheat December up 2.75c/bu to 802c/bu;
MATIF wheat December down €0.75/t to €243.25/t;
Black Sea wheat was not quoted. The 11 August settlement, December, was US$249.25/t;
Corn December down 0.25c/bu to 488/bu;
Soybeans November up 16c/bu to 1387.75c/bu;
Winnipeg November canola contract up C$1.40/t to $811.30/t;
MATIF rapeseed November 2023 up €1.75/t to €473.25/t;
ASX January 2024 wheat down A$1/t to $407/t;
ASX January 2024 barley up A$16/t to $350/t;
AUD dollar eased 13 points to US$0.6404.
International
During his visit to Ukraine, Turkey's Foreign Minister has said that renewing the Black Sea grain deal was a priority for Ankara and that Russia must be part of the deal for a functioning agreement. "Reviving this initiative is a priority for Turkey, I hope we get a successful result," he said, adding that alternative solutions would not be effective in replacing the deal. Russia's Foreign Minister has reiterated to the UN Secretary-General that Russia will only agree to resume the agreement if certain conditions are met.
Russia has confirmed the death of Wagner chief Yevgeny Prigozhin, with a spokeswoman for Russia's investigative committee, saying in a statement that "the identities of all 10 victims have been established" and that "they correspond to the list stated in the flight manifest."
The Polish agriculture minister said on Friday that Poland, Bulgaria, Hungary, Romania and Slovakia support extending a EU ban on Ukrainian grain imports until the end of the year.
The European Commission has revised down their 2023-24 common wheat production forecast by 0.3Mt, to 126.1Mt (125.7Mt previous year). Barley production was trimmed by 0.1Mt, to 48.6Mt (51.5Mt). Maize production cut by 1.3Mt, to 61.7Mt (52.1Mt) and rapeseed production was cut by 0.3Mt, to 19.1Mt (19.5Mt previous year).
Ukraine's Agriculture Ministry reported that 29Mt (25.3Mt previous year) of grains has been harvested to date, including 22Mt of wheat and 5.8Mt of barley.
FranceAgriMer reported that as at 21 August the 2023-24 maize crop was rated 82pc good/excellent, down from 84pc previous week (48pc previous year).
The Pro Farmer crop tour pegged the average US corn yield at 172 bushels/Acre, lower than USDA's 175.1 bushels/acre. US corn production was seen slightly below 15 billion bushels (USDA 15.1 billion bushels). The average soybean yield was seen at 49.7 bushels/acre, with production at 4.11 billion bushels (USDA 50.9 bushels/acre, production at 4.21 billion bushels).
US private exporters reported sales of 120,000 tonnes of soybeans to China during the 2023-24 marketing year.
The Taiwan Flour Millers' Association reportedly purchased 104,000 tonnes of milling wheat from the United States in a tender on Friday.
Australia
Local markets finished the week up overall on new and current crop. Current crop wheat and barley continued to trade but new crop is still a touch sticky as growers continue to hold on at this point. Friday's ASX Jan-24 wheat contract settled at $407/t and the feed barley Jan-24 ASX contract settled at $366.70/t. Across the other commodities, canola was a touch stronger and the pulse market continued to see strong bidding interest with new season lentils in SA pushing to $970/t track levels.
It was another dry week for the northern half of NSW and Qld. Southern NSW, Vic and eastern SA received patchy totals between 5-15mm with some pockets receiving 15-25mm. WA and and the Eyre Peninsula also had a dry week.  
There is some moisture building on the longer term forecast for next week for NSW and southern WA which will be closely watched.
Source : Grain Central