Although deterring Iran and defeating extremist groups in the Middle East are priorities for U.S. Central Command, the region is also "fertile ground for strategic competition with China and Russia," said Lt. Gen. Alexus Grynkewich, the commander of Air Forces Central, and Combined Forces Air Component Commander, U.S. Central Command.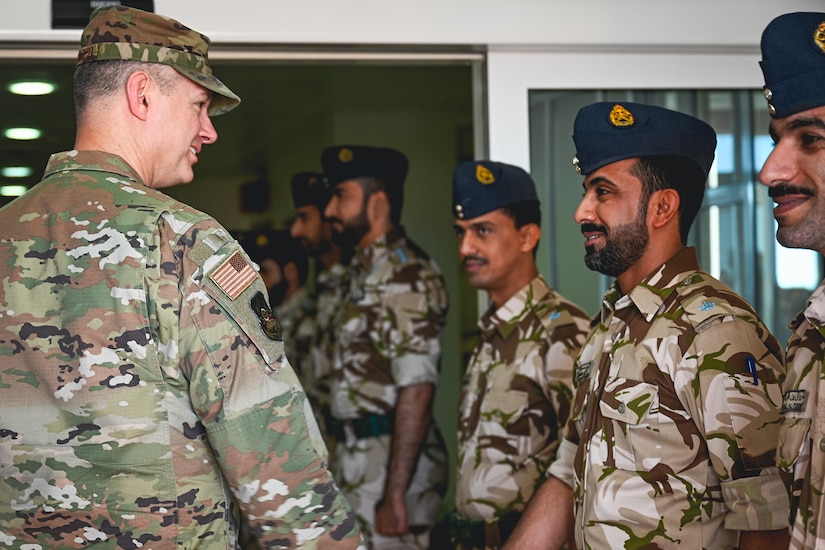 The Middle East is important to China, the general told the Defense Writers' Group today. The rising power gets about 50 percent of its oil and about a third of its natural gas from the Persian Gulf region. The Gulf hydrocarbons are fueling China's rise.
China is trying to "displace" U.S. influence in the Middle East, he said. Right now, the Chinese are primarily working to supplant the United States through economic means and through the Belt and Road Initiative – the Chinese program to finance infrastructure projects that often come with hidden costs to debtor nations.
"What I think is a reasonable assertion, though, is that where economic interests start, military interests will follow to protect those economic interests," Grynkewich said. "Over time, … there is a risk of Chinese expansion into the region militarily."
Growing Chinese influence would have effects on U.S. access, basing and overflight in the region. "That could be critical, not just for things that happen in the Middle East, but things that would happen in the Indo-Pacific in the future," he said.
The Chinese influence could take many forms. One the general is looking at is "smart cities" projects put together by Chinese technology giant Huawei. "If that kind of infrastructure comes in and it starts to touch networks, you start to see a risk to U.S. forces and U.S. technical capabilities because of the collection capabilities that might come with that," he said. "We do watch that closely."
The general is forthright when discussing the threat with allies and partners in the region. "They all understand that, and I think they are making individual decisions about how to pursue their economic interest with China," he said.
U.S. officials, including Secretary of Defense Lloyd J. Austin III, have repeatedly said the United States is not forcing nations to choose between China and the U.S. However, they think nations should understand all the baggage that comes with having economic ties to China. 
Grynkewich said there is no Chinese military footprint in the U.S. Central Command's area of operations, though there is a Chinese base in neighboring Djibouti at the southern entrance to the Red Sea. "We watch that closely," he said.
Chinese navy ships have participated in the counter piracy mission in the region for years, "but, I would tell you, to the extent that there are 'mil-to-mil' relationships with China in the region, they are very transactional," Grynkewich said. "What I emphasize to our partners is when you work with the Chinese, you are getting a transaction."
U.S. forces work with allies and partners because of the deep strategic partnerships based on shared interests. Many of the nations of the Persian Gulf are major non-NATO allies, and U.S. forces have worked alongside them for generations.  
For example, Grynkewich said the Chinese have had a maritime presence in the region for a long time. "When was the last time the Chinese used their military presence to do something like intercept lethal aid going to the Houthis," he asked. "They've never done it. They've never done something like that."
Some nations in the region have conducted military exercises with the Chinese. "They do one exercise with China," he said. "We do 15 or 20."
Source : Defense